6 Affordable Foundations for Dry Skin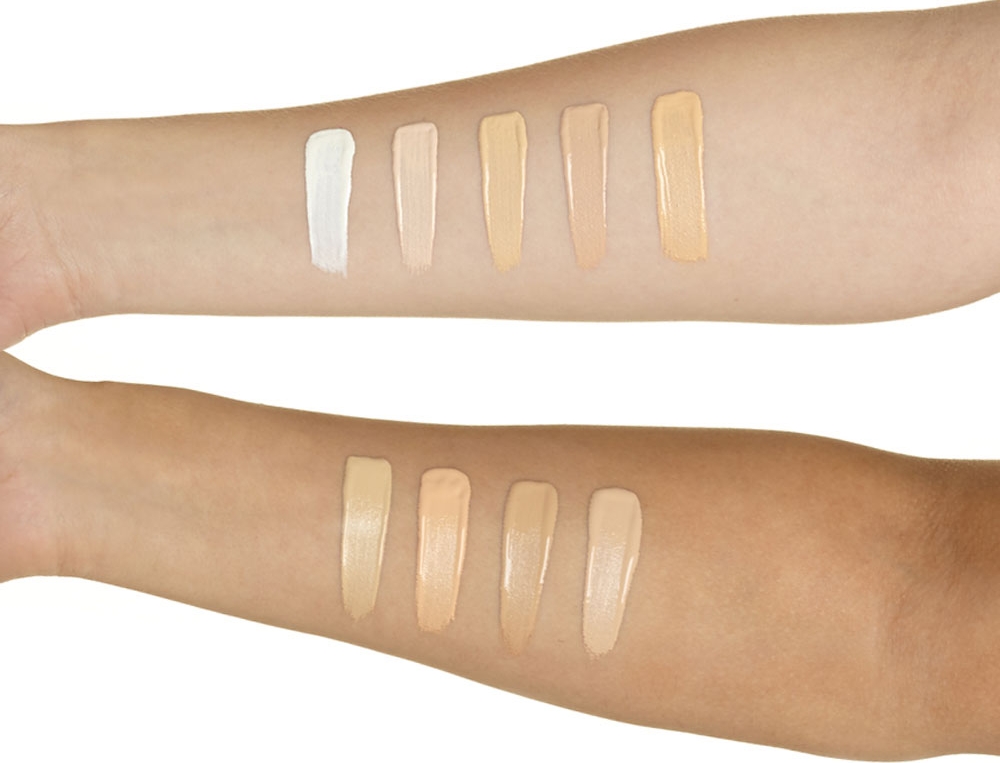 L'oreal Paris Infallible 24h (the original)
If you want a foundation that's super long lasting but hydrating, I highly recommend the Infallible (the original).
This particular foundation has a Hyaraulonic acid complex that increases the level of water held by the skin, keeping the skin refreshed, hydrated and flawless without ever caking or drying.
L'Oreal Paris Infallible 24H Pro Matte
The name of this product will send shivers down a dry skin gal's spine. "Pro Matte" and "24H"... most people with a drier skin type won't even go near such a label, but its one of my most used drug store foundations for everyday use and special events. I wouldn't consider this foundation to be matte at all! It gives the skin a slight sheen, mimicking the look of actual skin. It's long last but still comfortable. It doesn't leave the skin feeling tight like you're wearing a face mask. I find that this foundation can be very forgiving on textured skin - open pores, pitting and general texture. I'm a huge fan!
L'Oreal True Match Foundation

This foundation works well with a variety of skin-types ranging from dry to oily. The shade range is also quite impressive, offering cool, neutral and warm undertones to suit all skin types.
The light oils in this foundation help keep dry skin nourished. I have never had problem with this foundation clinging onto the drier parts of my face like most foundations. It gives the skin a radiant finish but doesn't compromise or skimp on coverage. The true match is a little sheer compare to the Infallible 24H Pro Matte Foundation, but you can easily build it up to a medium -full coverage foundation.
MOdels prefer Argan Infused Foundation
Want fresh-looking skin like the Hadid sisters? This is what you'll need to fake that glow. I've had people asking if I recently had a facial whist wearing this foundation. This foundation gives your skin a radiant look. It's glowy without looking super oily.
If you're looking for coverage, you will have to build it. However this foundation is best used for creating that polished but effortless illuminated skin-look. Enriched with natural oils and extracts, this foundation nourishes dry skin, helping it stay balanced.
The down side to this foundation is that it may amplify your problem areas, such as enlarged pores and uneven skin texture. This can easily be fixed by mattifying these problem areas with loose translucent powder.
rimmel london wake me up foundation
I went through a phase where I only...ONLY used this foundation. Even when I was working on high end makeup counters, I wore the Rimmel Wake Me Up as my base. Tired, dry, dull, mature and hungover? skin can really benefit from this foundation. It has Vitamin- c and it's super brightening. Not in a shiny or unflattering way. This gives you healthy, well rested skin in just 2 pumps (maybe even less).
The shade range isn't great, but the price point allows you to buy two shades and mix for a perfect, custom match.
Maybelline Fit me foundation Dewy + Smooth
It's a beautiful hydrating foundations that isn't super glowy, making your pores look bigger - quite the opposite actually. This foundation minimises the size of your pores, so textured skin is going to LOVE this product. It's very smoothing and very forgiving on pitting and acne scares as well. If you're prone to dry patches during the winter months, this foundation won't cling or draw any unwanted attention to those unflattering areas.
Shade range: 7 shades in Australia
Price: $29.95AUD
Shade range: 5 shades in Australia
Price: $19.95AUD