A GUIDE: GLASSES FOR MAKEUP LOVERS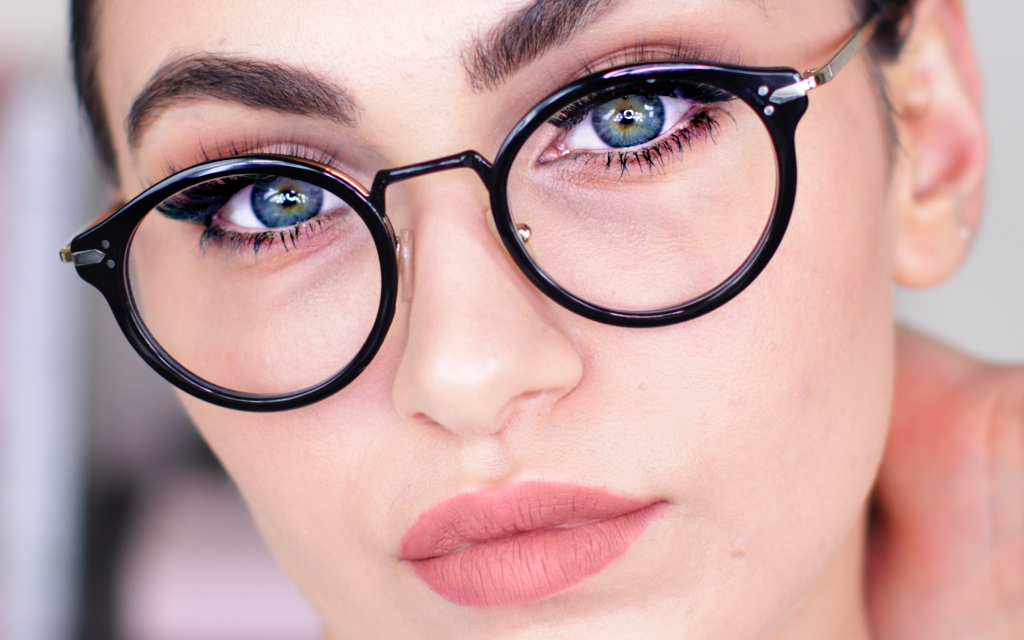 New to corrective frames or need help with your eye makeup?
Some people think wearing glasses is a negative thing, especially when it comes to makeup. But did you know they can be a gorgeous beauty addition to your look?
GLASSES TIP
The most important and crucial part of your corrective glasses - your lenses. We often skimp on the quality of our lenses and focus on frames.
My advice is to opt for fully treated lenses.
Choose an anti-reflective, scratch resistant coating for your lenses. This will help others see your eyes and eye makeup clearly. Go to your optometrist and try on a pair on non-treated lenses for yourself and you will instantly see what I'm talking about. You'll soon discover that all your eye makeup efforts are for nothing with a untreated lens and both natural and artificial light will cause huge issues with reflections and glare.
NEARSIGHTED
If you're nearsighted, you'll find that your lenses will have the tendency to make your eyes appear much smaller. focus on making your eyes look bigger. This can be done by using a white or nude eyeliner pencil through the waterline and tight line. Using a black liner in the rim of your eyes will just close-off and make your eyes appear narrow and much smaller. Leave the black liner and shadows for the upper and lower lash lines. Focus the darker shades on the outer corners of your eyes to add length to the outer corners and finish with lots mascara.
You can go the extra step by adding accent lashes to the outer corner of your eyes to help open and lift the eyes.
farsighted
If your farsighted or presbyopic, your eyes will definitely much larger, so there's no need for makeup tricks that help the eyes appear bigger. Yes, this is extremely flattering but the maficitynig effect can be quite ruthless. By ruthless, I mean it enhances makeup mistakes or careless application.
Use soft blending brushes to buff out the edges of your eyeshadows and keep eyeliner lines as precise as possible. Opt for black shadow and an angled eye brush to help create a softer line if you're not to confident with liner - winged liner especially!
Use disposable spoolies, if needed to separate clumped lashes from your mascara, this too can be emphasised by your lenses.
There's no point on dropping mad cash on expensive Tom Ford or Celine frames if you're just going to opt for the cheaper lens. Pick an affordable frame. Oscar Wylee, Bailey Nelson, SpecSavers and other online retailers) have amazing fashion forward frames that won't break the bank.